The Mortar Pump machine ( plastering machine) is assembled and receives technological support from Taiwan.
It is a combination of 3 main components, which includes a Main Pump, a Mixer and a Square Hopper in addition to other accessories. 
For Plaster Spraying Machine, just install a Spray Gun connect to the delivery tube then point it out on the wall. Overall progress is faster, high efficiency, good quality control and safety.
We provide Mortar Pump (plastering machine) rental service and sale cover whole Malaysia.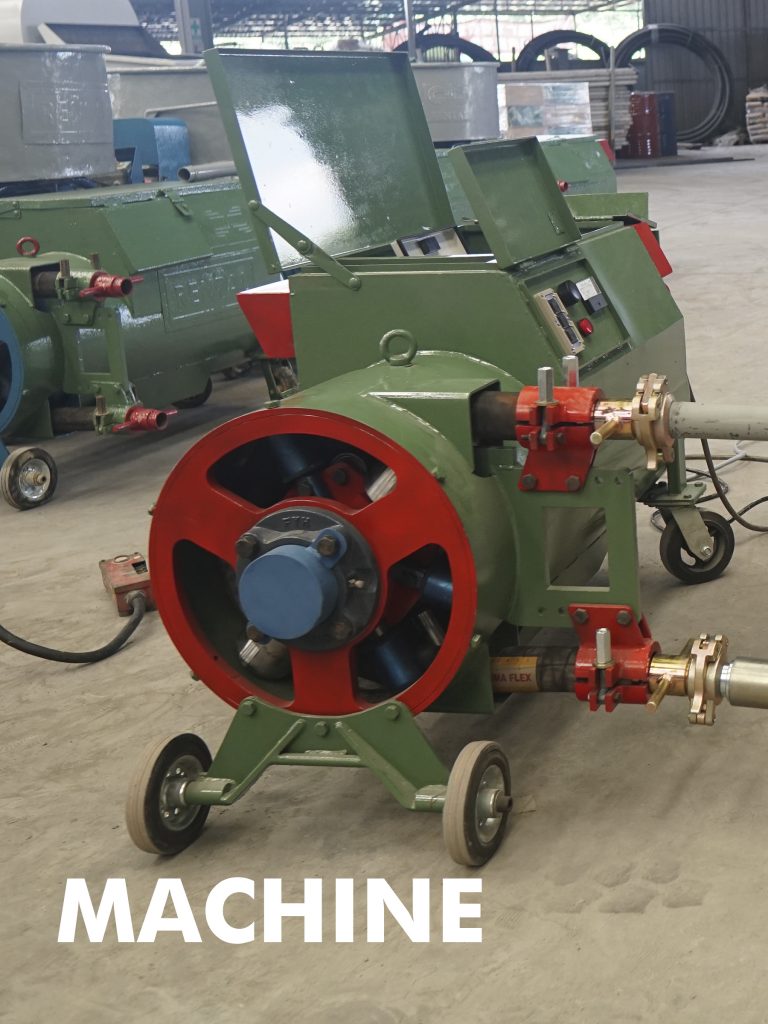 1. The Mixer – The Mixer mixes sand and cement in an anticlockwise or clockwise motion, ensuring the finest mix of the materials
2. Together with the Square Hopper and the vibrator it ensures separation of unwanted materials from the mix
3. The Main Pump – pumps the processed mortar to designated worksites above ground
NM430
  • Main Engine Power 5HP
  • Voltage: 380-415V (50HZ)
  • Generator Recommended:
25kVA
  • Output per hour: 2-3m3
  • Cycle per hour: 7-9
  • Max. Delivery Height: 75m
  • Max. Delivery Distance: 120m
  • Weight of Main Engine: 350kg
  • Extruding Tube: #301
  • Thickness: 12.5mm
  • Outer Diameter 63mm
  • Inner Diameter 38mm
  • Length: 125mm
Extra large capacity Mixer and Square Hopper for increased material production
Powerful enough to pump up to 75mm high/distance of 120m with output of 2-3m3 per hour
Extended production time
Shortened material delivery time
Reduced material wastage
Reduced manpower / labour head
Quality of mechanically processed mortar is stable, thus lowering cracking effect
Efficient separation of unwanted materials from Square Hopper's efficient vibrator
Easy to maintain
Consistent quality
Cost effective                                                        
Are you looking for a Constructions
& Industrial Expert?